Dyna-Phase
Ecoonomical, High Performance 3-Phase Power
Take advantage of the many benefits of adapting your single phase power service to versatile 3-phase power, without the high cost of installing a 3-phase service.
T.J. Manufacturing's extensive range of high quality Dyna-Phase rotary phase converter units provide a reliable 3-phase power solution to your single phase service problem. Typical application in operating 1-150 HP, 3-phase motors to their maximum capacity include:
Woodworking Equipment
Metalworking Equipment
Pivot Irrigation Equipment
Grain Dryers
Power Transmission
Refrigerator Units
Hoists & Lift Stations
Filtration Plants
Heating & Air Conditioning
Air Compressors
CNC Machine
Welders
and many more....
Dyna-Phase rotary converters have been in operation for over 35 years. Guaranteed long-term performance is our promise to every customer.
A 2 year warranty is supplied along with a full stock of replacement parts. Technical help is readily available if needed. Invest in the industry leader - Dyna-Phase!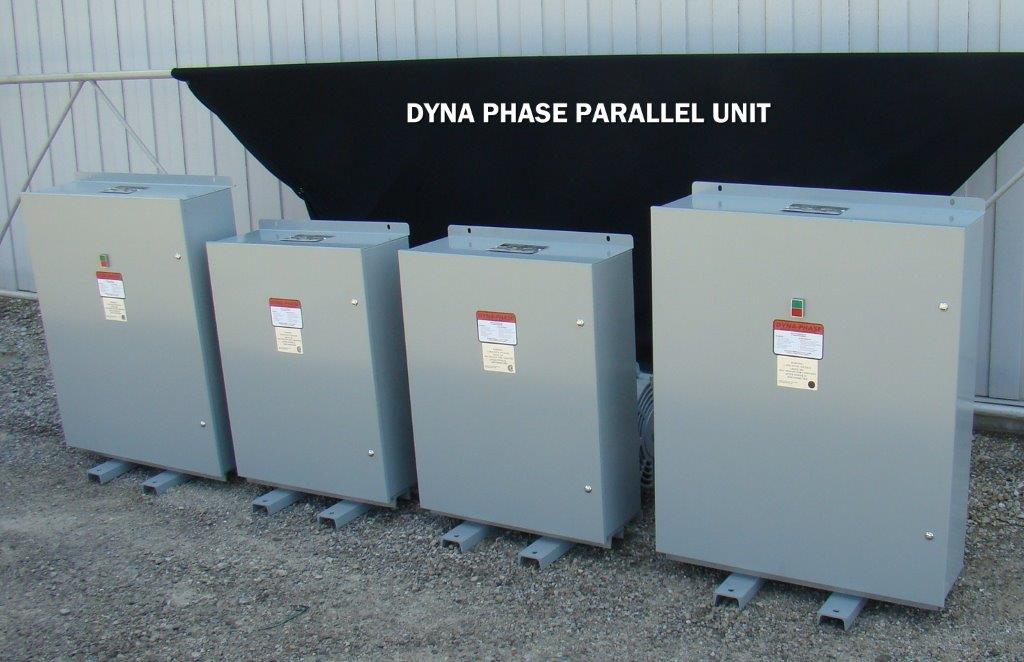 Large Inventory
Precision Motor Repair carries an inventory of Dyna-Phase rotary converters for agricultural, business and industrial use. All models are warranted to be free of material and workmanship defects, if properly installed, serviced and operated according to the manufacturer's instructions. This obligation includes correcting, without charge, components which fail within 12 months of purchase. The manufacturer is not liable for loss, damage or expense resulting from product use or any other cause. This warranty supersedes all others, expressed or implied.

Dyna-Phase 1

Standard Duty (Std. Models - Single Motor ONLY, VR Models - Single or Multi-Motor)

The Standard model is for equipment with automatic controls such as centrifugal pumps, fans or conveyors. It comes complete with controls that permit the Dyna-Phase to operate a single 3-phase load motor of the same HP rating from a common single-phase disconnect. The converter will always automatically start first with the load motor following. The V Reg. (voltage regulated) models provide a more balanced voltage output allowing multi-motor loads of any size up to the Dyna-Phase HP rating.

Dyna-Phase 2
Heavy Duty (Std. Models - Single Motor ONLY, VR Models - Single or Multi-Motor)

Like Dyna-Phase 1, the standard unit is equipped with controls that allow the converter to operate a single 3-phase load from a common single phase disconnect. Dyna-Phase 2 is a larger, more heavy duty unit designed for use with heavier loads such as sealed refrigeration units, air compressors and submersible pumps. The V Reg. (voltage regulated) models will operate heavy multi-motor loads of any size up to the Dyna-Phase nameplate rating.

Dyna-Phase 3

Standard Duty (Multi-Motor)

An economical multi-motor converter that will run up to 3 times the HP rating of the largest allowable motor. These versatile models can handle many applications such as woodwork equipment, machine shop tools, grain and feed systems electronic loads. The KVA capability for static loads, such as welders and any heating load, is determined by multiplying the largest single motor by 1.3.
Dyna-Phase 4
Heavy Duty (Multi-Motor)

Dyna-Phase 4 has all of the features of the "3" series plus it will handle heavier loads like metal lathes, shearers and duplex sewage pumps. Two of the largest rated motors may be run with Dyna-Phase 4, provided they are operating lighter loads and can be started separately. For static loads, multiply largest single hp rating by 1.7 to obtain the KW rating of the phase converter.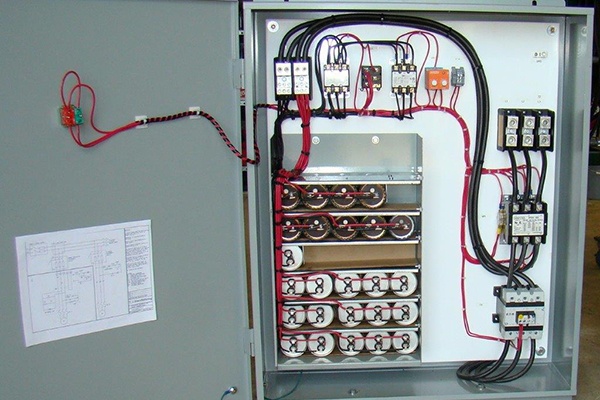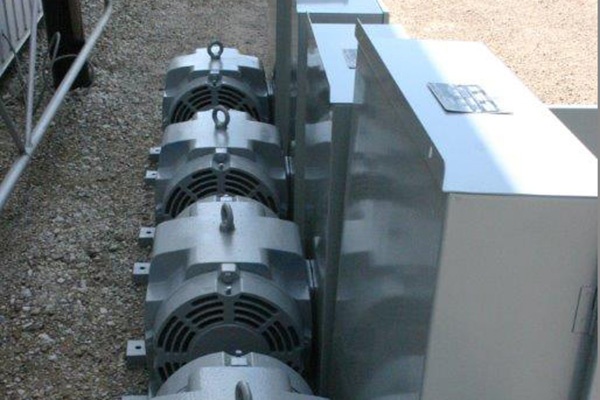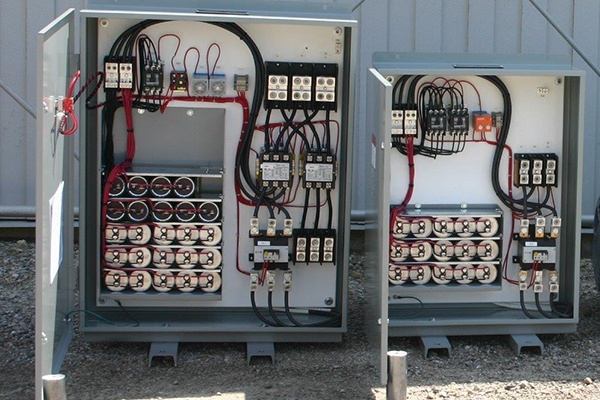 Dyna-Phase 3 & 4 models, along with 1 & 2 complete with voltage regulation (VR) are manually operated with a magnetic start/stop and may run unloaded for any length of time. Dyna-Phase 1 and 2 models with automatic control are started by means of a pilot device and must not run unloaded. All models have overload protection for converter motor and single phase protection for loads.
Custom Options:
Converters provide 230 V 3-phase output from 230 V single-phase input; they are available in 460 V and 575 V, also.
Automatic voltage control available on multi-motor converters.
NEMA 1 enclosure standard; special enclosures supplied if required.
Custom phase converters can be designed on request.
Ballasts available to increase converter capacity in both overload or low input voltage  installations.
Hand/Off/Auto switches may be substituted for Start/Stop Buttons to obtain manual or automatic   operation.
Dyna-Phase Custom Options and Model Dimentions: Download